Check-in time

18:00~23:00
Check-out time

5:00~12:00
Free parking available.
Thank you for contacting Guest House Tokiwa.
I'm very sorry that since there will be a long-term hospitalization was decided for my left ankle treatment.
Surgery and rehabilitation from October 11th to November 30th,
so Guest House Tokiwa will be closed from October 10th to December 1st.
Please kindly understand.

Guesthouse Tokiwa
Daisuke Kageyama
Thank you for loving Mt. Fuji, Fujinomiya and Guest House Tokiwa.
To continue the operation of Guesthouse Tokiwa under the current social situation, the Host Kageyama keep operating the Guest House Tokiwa while working as a certified nursing care worker.
We have changed the check-in and check-out times. Please understand.

The owner of Guest House Tokiwa wish to provide an accommodation that the guest would love to stay and make everyone happy.
We are preparing an accommodation environment where the guest could enjoy their self time or exchange informations and talk with others in a good distance.
From March 2020, all rooms have been changed to private rooms with locks. The main building and the annex building are changed to private charter style.
You could find a living room, a bath room, showers, toilets, a kitchen here. We provide laundry service with washing machine and dryer. Please feel relax during your stay.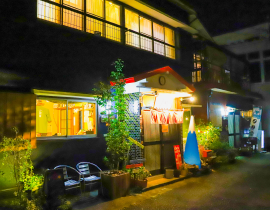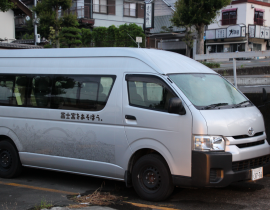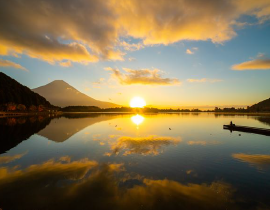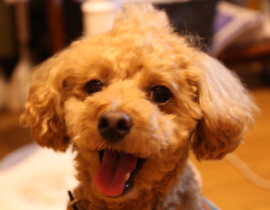 You will find the atmosphere is quiet near the Fujinomiya station. Fujinomiya is the town of Mt. Fuji and with lots of nature.
We hope that it can be used by a variety of customers who would like to go sightseeing, mountain climbing, sports, family trips, etc.
We sincerely welcome you with Mt. Fuji.
Let's enjoy
Fujinomiya together!
Owner of GUESTHOUSE TOKIWA
Daisuke Kageyama
Nearby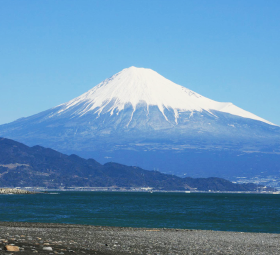 Located in the foot of Mt. Fuji
Mt. Fuji is the highest mountain of Japan at 3,776m. And it is widely known as a symbol of Japan in the world.

This mountain was added to the World Heritage List as a Cultural Site including other 25 locations on June 22nd, 2013.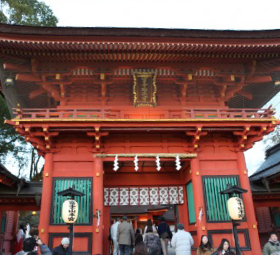 10-minutes walk from the Fujisan Hongū Sengen Taisha
The Fujisan Hongū Sengen Taisha is a Shinto shrine, and is also the head shrine of the 1300 Asama or Sengen shrines in Japan. The main building of the shrine was constructed in the distinctive sengen-zukuri style with a two-story gate tower per a donation by Tokugawa Ieyasu. The entire top of mountain from the 8th stage upwards ( 3850 000m 2) is considered to be part of the shrine grounds.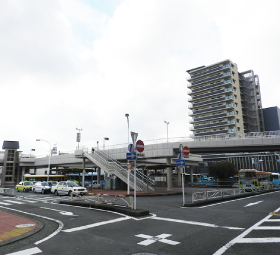 One-minute walk from Fujinomiya station
Fujinomiya station is a railway station on Minobu line of Central Japan Railway Company ( JR Central).
It is main station located in the center of Fujinomiya city.
staff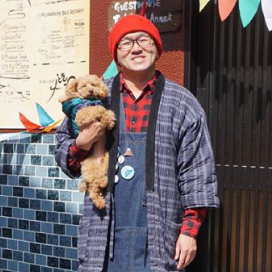 Manager
DAISUKE KAGEYAMA
Dog
DARUMA
富士山と富士宮と人の笑顔を愛する静岡人。
富士宮、富士山の素晴らしさを世界中に伝えたい。
14年間勤めた介護福祉士の経験を活かした心からのおもてなし。
| | |
| --- | --- |
| 好きな食べ物 | 富士宮焼きそば |
| 趣味 | スキー、富士登山、ゴミ拾い |
| 好きな言葉 | 吾唯足知 |
| 資格 | 介護福祉士 食品衛生管理 |
| | 大型二種自動車運転免許 |
Guesthouse TOKIWA ヘルパー募集
富士山の麓、富士宮で四季折々の富士山を見ながら過ごしてみませんか?
旅人歓迎、学生さん歓迎、留学生歓迎、富士宮に住んでみたい方歓迎。
友達2人でも歓迎。宿泊代、光熱費をGuesthouse tokiwaが提供します。
※ヘルパーさんに提供する物

ヘルパーさん専用個室(友達2人の場合同部屋)、自転車、共用キッチン、共用冷蔵庫、共用電子レンジ、リビングでテレビ、Free Wi-Fi、トイレ、お風呂

※ヘルパーさん募集期間

通年募集、最短1週間からお願い致します。

※ヘルパーさんに求めること

富士山が好きな人。
日本語、英語がちょっとお話しできればOK
20歳以上
いろんな国の方々と会話したい人。
注意 ルールを守れない方は途中でもヘルパー契約解除させて頂きます。
観光ビザでのヘルパーは、ご遠慮いただいております。
以上の内容で興味がある方はご連絡お待ちしております。
TEL0544-55-1199
E-mail kageyama981@gmail.com guesthouse TOKIWA 宿主影山まで