All ¥500 see the best view of Mount Fuji with Owner Daisuke in morning~!
Tour course
From November to April, we will drive to Tanuki Lake in Fujinomiya to see the sunrise in morning.
From May to October, we will drive to 5th station of Mount Fuji.
Read more
Welcome to Fujinomiya City and to Guest House Tokiwa
ゲストハウスときわは、富士山の麓、富士宮市のゲストハウス。
築50年昭和風情が残る、町家のゲストハウスです。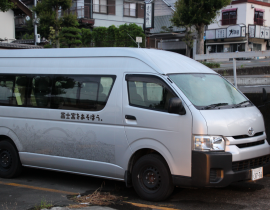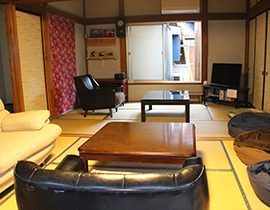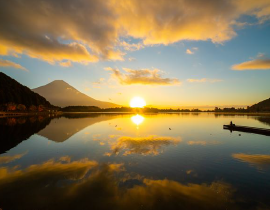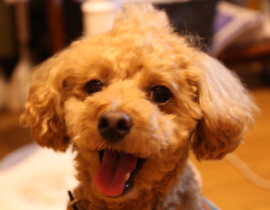 Guest House Tokiwa will be opening in the spring of 2014 in Fujinomiya City, the gateway to the world famous Mt. Fuji.
Guest House Tokiwa's fifty year old building will conjure memories and awaken nostalgia for the great Showa era in Japan, and will offer you relaxation and a familiarity that will remind you of a childhood visit to Grandma's house.
Situated right in the heart of Fujinomiya City, Guest House Tokiwa is conveniently located just steps from Fujinomiya railway station on the JR Minobu Line, making access a breeze.
Fujinomiya City is of course famous for its proximity to Mt. Fuji (which was recently granted designation as a UNESCO World Heritage Site), but it also boasts many other historical locations including the SengenShrine, one of the most beautiful in Shizuoka prefecture.
Fujinomiya City also offers a multitude of other attractions that you may visit during your stay that will give you a sense of true Japan.
Guest House Tokiya is perfectly positioned for those looking for a place to enjoy both sightseeing as well as taking in all that Japanese culture can offer. Please come visit beautiful Mt. Fuji and enjoy your stay with us.
One night without meals¥2,800~※Tax-included price
Nearby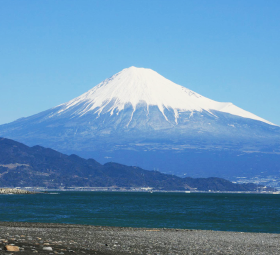 Located in the foot of Mt. Fuji
Mt. Fuji is the highest mountain of Japan at 3,776m. And it is widely known as a symbol of Japan in the world.

This mountain was added to the World Heritage List as a Cultural Site including other 25 locations on June 22nd, 2013.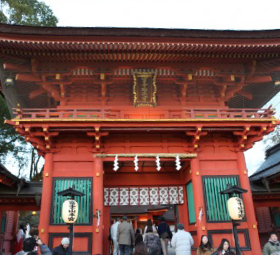 10-minutes walk from the Fujisan Hongū Sengen Taisha
The Fujisan Hongū Sengen Taisha is a Shinto shrine, and is also the head shrine of the 1300 Asama or Sengen shrines in Japan. The main building of the shrine was constructed in the distinctive sengen-zukuri style with a two-story gate tower per a donation by Tokugawa Ieyasu. The entire top of mountain from the 8th stage upwards ( 3850 000m 2) is considered to be part of the shrine grounds.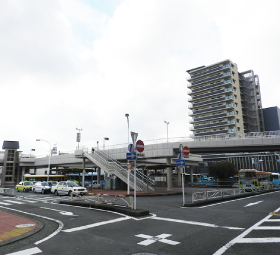 One-minute walk from Fujinomiya station
Fujinomiya station is a railway station on Minobu line of Central Japan Railway Company ( JR Central).
It is main station located in the center of Fujinomiya city.
staff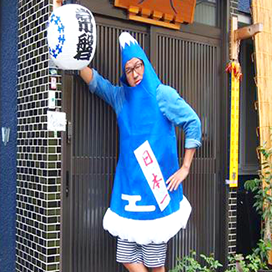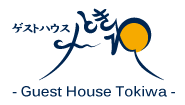 Manager, Guest House Tokiwa
DAISUKE
富士山と富士宮と人の笑顔を愛する静岡人。
富士宮、富士山の素晴らしさを世界中に伝えたい。
14年間勤めた介護福祉士の経験を活かした心からのおもてなし。
| | |
| --- | --- |
| 好きな食べ物 | 富士宮焼きそば ナポリタン |
| 趣味 | サーフィン、富士登山、旅行 |
| 好きな言葉 | 吾唯足知 |
| 資格 | 介護福祉士 食品衛生管理 |
| | 大型二種自動車運転免許 |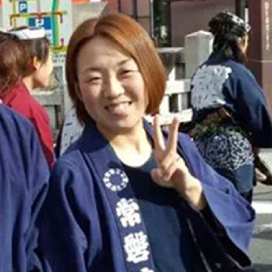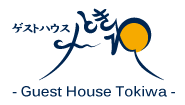 Landlady, Guest House Tokiwa
NAOKO
富士山と富士宮を愛する男の妻。
生まれも育ちも富士宮駅前、富士宮撫子。
いつも笑顔で、宿主を支えている。
困ったことがあったら女将に相談
とても冷静で落ち着いた女性
| | |
| --- | --- |
| 好きな食べ物 | うどん、海苔 |
| 趣味 | 読書、Mr.Children |
| 資格 | 理学療法士 |
| | 宿主をコントロールできる資格(笑) |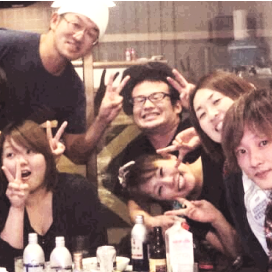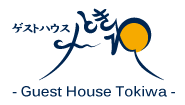 ゲストハウス
ときわの仲間達
ゲストハウスときわは、宿主、女将だけではございません。
たくさんな仲間がサポートしております。
宿主から一言
いらっしゃいませ。富士宮にようこそ
宿主 DAISUKEです。 当宿は、富士宮駅から歩いて1分、浅間大社まで徒歩5分の場所にございます。
富士山富士宮口までの送迎も行っております。宿の事、富士宮の事、富士山の事、何でも気軽にお聞きください。
富士山、富士宮は四季の中で神々が宿る場所。
皆様のお越しをお待ちしております。